If you want a weight loss meal plan to get your diet started simply follow the guidelines below but please be sure to have regard to any health conditions you may have and take advice from any medical practitioner who may be treating you.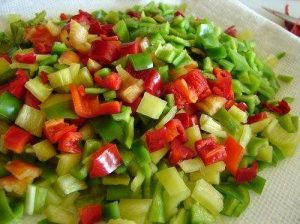 The aim of this low fat diet plan is to help you lose weight by making low fat food selections and eating in a way that maintains your blood sugar level within an acceptable range.
This will help prevent those mid morning and afternoon energy dips when you are tempted to reach for the chocolate and cakes.
First, some general guidance:
– Eat your fruit fresh or from frozen. Avoid tinned fruit, fruit juices and stewed fruits
– Fresh and frozen vegetables should be selected again avoiding canned produce. Resist the temptation to add salt when cooking your vegetables. (NB tinned tomatoes are allowed as they tend to have no additives)
– Include at least 5 portions of fruit and vegetables in your diet every day
– Plan to have 3 meals and 2 snacks each day. Don't starve and binge
– For snacks choose fresh fruit, salad or vegetables, a very small handful of walnuts or almonds (approx 9 in number)
– Trim all visible fat and skin from meat
– Always have a bottle or glass of water by your side which you sip throughout the day
– Use the skimmed/very low fat milk in your tea and coffee
– Plan ahead and be ready. Most weight loss meal plans fall by the wayside when the dieter finds himself delayed without a healthy snack and no healthy supplies to eat when he does get home. Be sure to always carry a piece of fruit and a bottle of water when out – you'll find it a lot easier to resist temptation.
Your 7 Day Weight Loss Meal Plan
Day One
Breakfast: Hash browns, beans and bacon.
Make your own hash browns with lots of grated potato and finely sliced onion and chopped herbs of your choice. Shape into small patties and coat with cooking spray (PAM or Frylight) before frying until golden brown and cooked through. Serve with baked beans and grilled bacon with all visible fat removed.
Lunch: Pasta salad
Cook a generous portion of pasta and when cooled mix with your choice of chopped fruit and salad vegetables. Dress with a fat free vinaigrette dressing. Have additional fresh fruit for dessert if required.
Dinner: Baked Cod in a Parcel with steamed vegetables
Choose cod or any chunky white fish fillet. Wrap in a paper parcel with lemon or lime wedges, seasoning and herbs of your choice. Serve with a selection of brightly coloured steamed vegetables.
Day Two
Breakfast: Egg and tomatoes.
Scramble a couple eggs with a little cooking spray and herbs of your choice. Serve with a large pile of fresh grilled tomatoes
Lunch: Salad Open Sandwich
Using 1 slice of wholemeal bread on the base pile on as much lean, cooked, low fat meat as you want and add a generous pile of mixed salad. Dress with fat vinaigrette to taste. Once again It's fresh fruit of your choice for dessert
Dinner: Vegetable Curry and Rice
Select all of your favorite vegetables and chop them to equal size chunks. Simmer in a quarter pint of vegetable or meat stock until soft.
Add your favorite curry spices – garam masala, cumin, turmeric, coriander, chilli, ginger – your choice and stir in a generous dollop of very low fat natural yoghurt.
Just let it warm through (don't let it boil or the yoghurt will spoil). Serve with a generous portion of rice boiled with cardamon pods and saffron.
Day Three
Breakfast: Breakfast to Go.
Take one wholemeal bread roll and fill with lean ham, sliced tomato, dill pickle and onion if liked. Tuck a banana in your pocket and you are ready to take your breakfast with you.
Lunch: Salad Nicoise
Mix together lettuce, tinned tuna (select tinned in brine rather than oil and drain well), cherry tomatoes, quartered hard boiled eggs, cooked green beans and cold cooked new potatoes.
Dress with fat free vinaigrette if desired. Fresh fruit for dessert
Dinner: Prawn paella
Gently cook a chopped onion and garlic to taste in a little vegetable stock until tender. Add the contents of a can of chopped tomatoes and a generous handful of dried rice.
Allow to simmer and cook until rice is almost, adding more stock a little at a time if required. Towards the end of the cooking time add some diced peppers and chopped green beans along with a generous portion of prawns.
Day Four
Breakfast: Spanish Omelette.
Gently fry chopped onion peppers in cooking spray until tender. Add sliced cooked potatoes and cover with 2 beaten eggs with herbs and seasoning to taste.
When the underside of the omelette is set brown the top under the grill.
Lunch: Hummus and Vegetables
Select a pot of ready made low fat hummus or make your own by combining chick peas, garlic and lemon juice in a food processor with herbs and seasoning to your taste, softened with a little water if the mix is too dry and thick.
Serve with sticks of carrot, courgette/zucchini, pepper and florets of cauliflower and broccoli. Follow with a large bunch of grapes.
Dinner: Mid Week Cheat Roast
Select either beef steaks or pork or lamb chops according to your preference. Remove all visible fat before cooking. Grill and serve with the mint, apple or horseradish sauce and a large plateful of mixed colorful steamed vegetables.
Day Five
Breakfast: Kippers and Tomatoes.
Grill a couple of kippers and serve with a generous portion of grilled tomatoes
Lunch: Couscous salad
Make up a packet of couscous with boiling water. Add any left over vegetables, salad, fruit and herbs and dress with fat free vinaigrette.
Dinner: Chicken fajitas
Limit yourself to one tortilla pancake but pile it high with stir fried chicken strips mixed with peppers and onions. Top with very low fat natural yoghurt. Add chilli to personal taste.
Day Six
Breakfast: Low sugar high fiber cereal, fresh fruit and low fat natural yoghurt.
Lunch: Jacket potato with coleslaw
Fill a large jacket potato with home made coleslaw made of finely slice raw vegetables mixed with fat free vinaigrette.
Add herbs to taste
Dinner: Take yourself out for dinner
You've got the idea by now and are more than able to make the healthy choices. Select salad and forego the dressing if there's no fat free version available. Have grilled meat or fish.
Ask that your vegetables be steamed and served without butter or sauces. Enjoy a thin crust pizza with a mainly vegetable or meat topping (ask them to go light on the cheese. Fresh fruit or sorbet for dessert.
Day Seven
Breakfast: Brunch sandwich.
A slice of wholemeal bread toasted and piled with onions gently cooked with tomatoes and mushrooms. Top with two poached eggs
Lunch: Chicken and Mango Salad
Shred a cooked chicken breast and mix with diced fresh mango, diced fresh pineapple, chopped kiwi fruit and dress with natural yoghurt seasoned with chilli.
Dinner: Pasta with ratatouille
Fry chopped onion and garlic in cooking spray, add a can of tomatoes and a teaspoon of artificial sweetener, stir in chopped courgette, peppers and aubergine and simmer until tender. Serve with lots of boiled pasta and some grated parmesan.
Remember to include your snacks and water each day and take every opportunity to incorporate exercise into your usual daily routine.
The weight loss meal plan is a low calorie healthy diet that will promote weight loss.
Want To Burn Belly Fat?
Free Report Reveals HOW!
Weight Loss Diet Program
How to Find a Diet that Works for You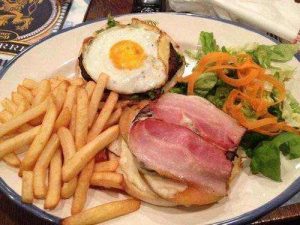 First, it is worth considering why we seek a weight loss diet program.
After all, to lose weight we simply need to take in fewer calories than we burn. It is a proven equation and it should be straightforward. The problem is, calorie counting is tedious and can be complicated.
Whilst we may in principle understand the idea of cutting back in order to lose weight it is still helpful to have some kind of planned diet programme to follow.
To find the weight loss system that is right for you, first get clear about your own preferences.
Do you want to attend a weekly meeting and meet other individuals who are dieting on the same program?
Do you want meal replacements to help you lose weight?
Are you looking for a weight loss system that targets a particular food group such as a low carb diet plan?
Do you need to be told what to do in detail or are you happy to take a set of general principles and adapt those to suit your lifestyle?
Are you more interested in weight loss systems that incorporate exercise as part of their plan?
It's only by being clear about what you want and need from a diet program that you can then begin to look at what is on offer and see which ones match your particular needs.
Just about any diet program will work for you if you stick to it. The truth does sound brutal but there is no miracle to weight loss and perhaps you should be a little careful of any weight loss system that claims miracle results.
No system by itself can be miraculous. It is you who will be doing the work.
In much the same way as a piece of gym equipment will never make you fit if you don't use it, no weight loss diet program can help you to lose weight if you don't stick to it.
Take some time, read the marketing materials, attend meetings as a guest, explore some websites. Get a feel for how the various diet programs work.
If you know you will not be happy in the long term eating restricted amounts of foods, perhaps discount those programs that give you a calorie or point allocation per day.
Instead, favor those programs that allow you to eat as much as you like but restrict the types of foods from which you can make your selections.
If food quantity is not so much of an issue for you but food variety is, you may be happier eating whatever you want but stopping when you have 'spent' your daily calorie or points allowance.
If you find it very difficult to exercise any self control around food or if you have a lot of weight to lose you might want to look at those weight loss systems that include meal replacements as part of the deal.
This means you will be substituting at least one and sometimes all meals with a soup, shake or bar provided by the diet company. (This is sometimes not the most social of options).
The diet program that will work for you is the one you find it easiest to stick to and for that reason you need to research the options offered by the various weight loss diet programs on the market, to make the best possible choice.